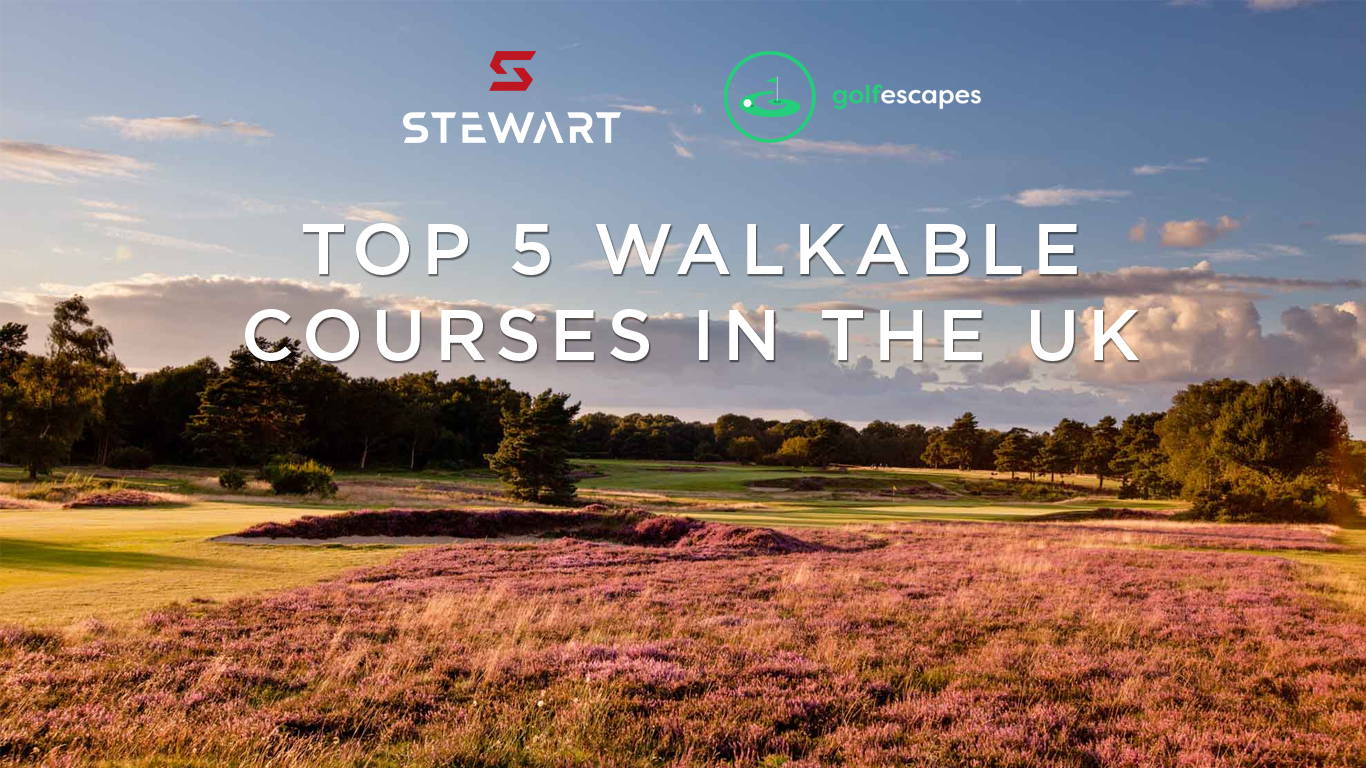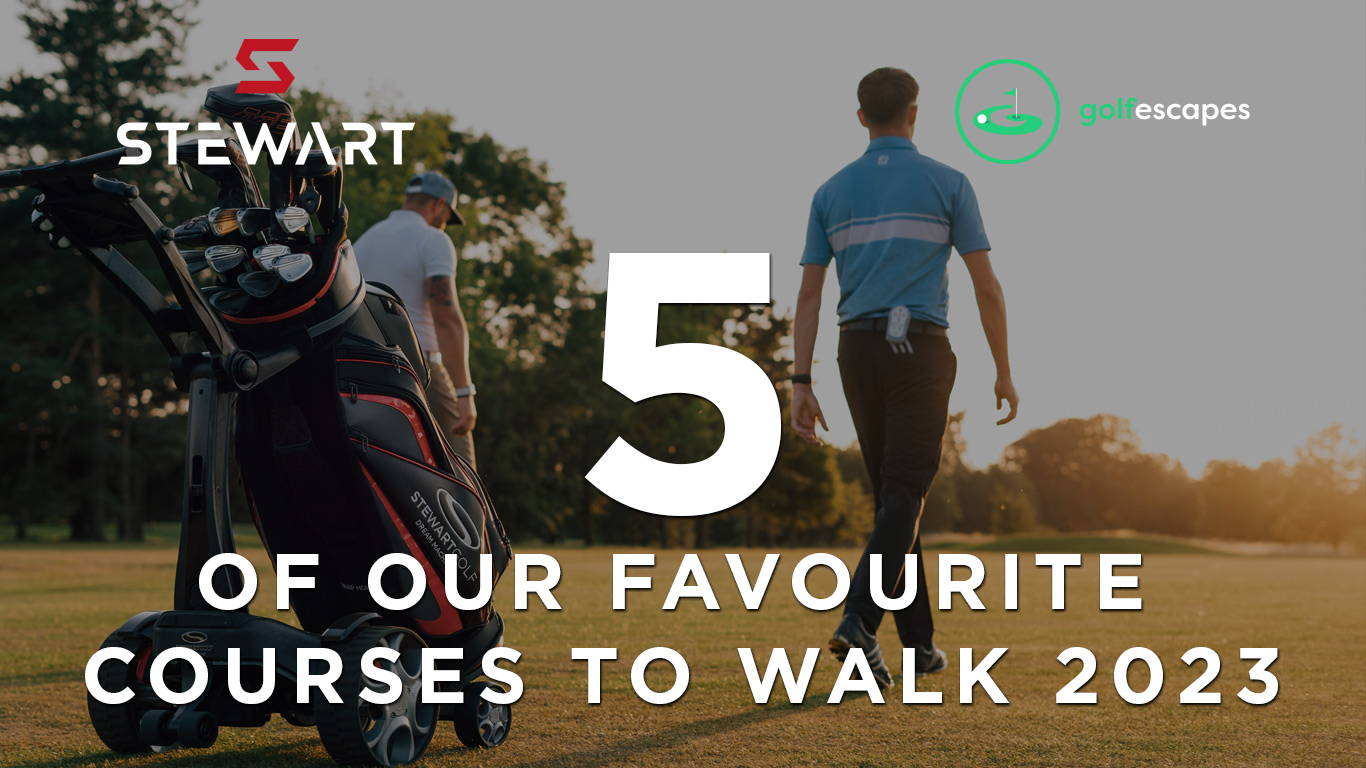 As a golf company, you must get to play some great courses? "
It's a question that we hear a lot. Well, with a little help from our friends at GolfEscapes.com, we've put together a little shortlist of some of our favourite courses of the year so far.

Have you played any of these courses before? Which courses would make your 2023 list? Let us know in the comments below.
Join our mailing list and never miss an update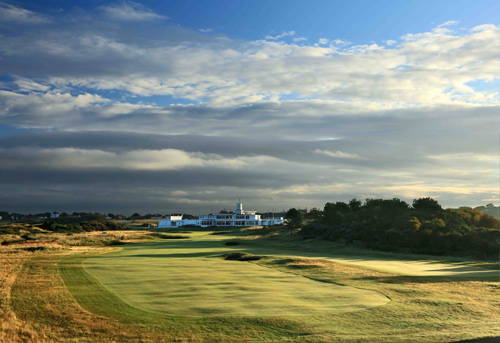 Royal Birkdale
For an all-round links course, some would argue that there is nowhere better to play than Royal Birkdale. This legendary golf club was granted Royal status, one of the few in the UK, and has previously been voted as the number 1 course in England.
Royal Birkdale has held more International and Championship events than any other course in the world since the 1940s. The club has hosted the Open Championship on 10 occasions and the Ryder cup twice.
A round here will challenge every aspect of your game, where risk and reward shots can be heavily punished, however certainly worth the attempt if you can make them work for you. Panoramic views will accompany you on every hole, with a beautiful backdrop on every turn.
The iconic clubhouse here is filled with history, provides great facilities and a warm welcome, the perfect place to relax and discuss your latest round after a cracking round of golf. Not to mention the array of memorabilia collected over the years will leave you in awe.
Royal Birkdale provides the opportunity to walk in the footsteps of historic golfing legends, recreating their most famous moments, and is a must feature on anyone's bucket list.
Find the best Royal Birkdale packages at Golf Escapes.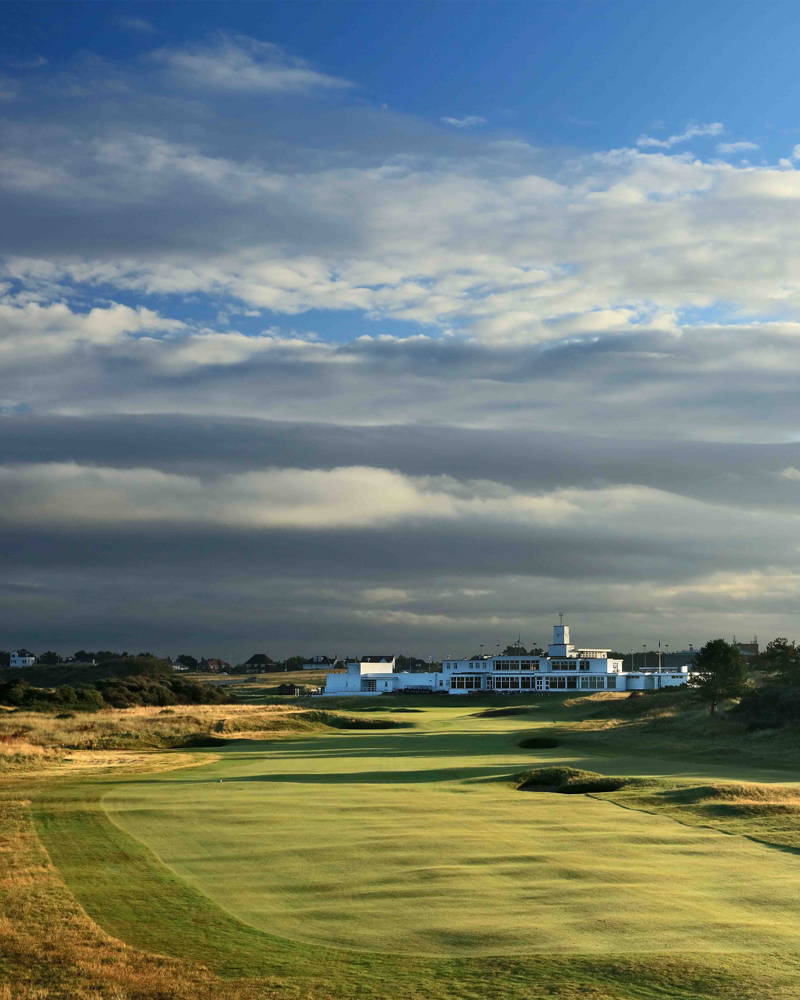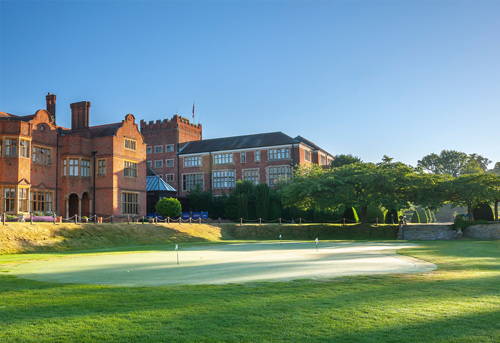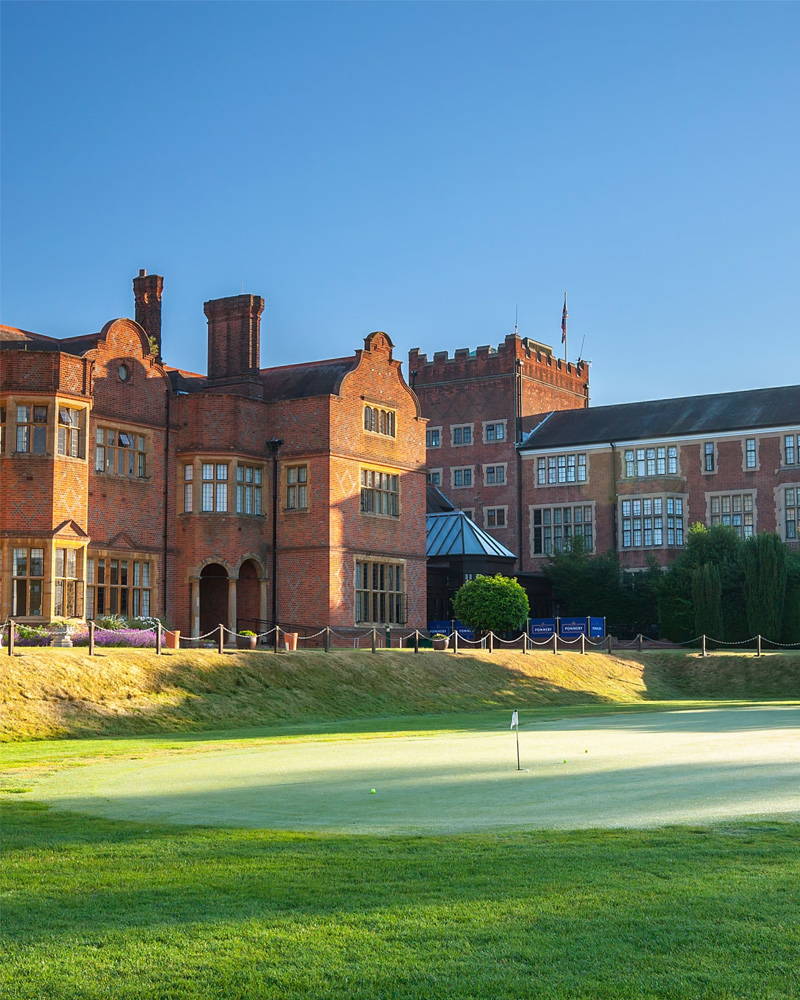 Hanbury Manor
It first opened its doors in 1990, and since then has gone on to become one of the most well respected and well known golfing venues in the Home counties.
As you'd expect, it is kept in outstanding condition all year round and has hosted the English Open on the European Tour, with many of the game's greats treading its immaculately manicured fairways. The par-72 championship course was designed by Jack Nicklaus and is a great test of golf for those of all abilities.
This really is a must play when you're planning your next getaway and doubles as a great place to stay. The five-star Hanbury Manor Marriott Hotel and Country Club is a luxurious 17-century house, set within 200 acres of parkland.
When you are not out enjoying a round of golf on the fantastic championship course, you can spend time relaxing in the spa or working out in the fitness centre. The spa boasts a range of indulgent treatments including massages and facials or simply take time to relax in the steam room.
For your next golf escape to Hertfordshire visit Golf Escapes.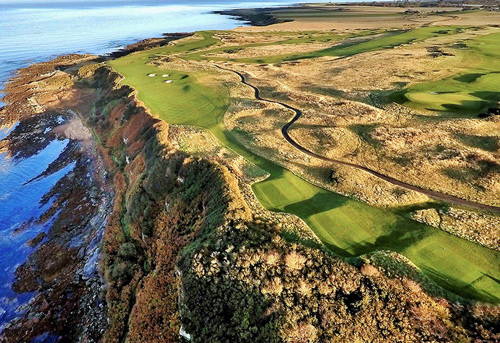 Fairmont St Andrews - Torrance Course
From its dramatic cliff top setting overlooking the lovely St Andrews Bay, the Torrance Course provides spectacular views during your round, plus plenty of excellent risk and reward opportunities on many of the holes.
The course re-opened in July 2009 following an extensive refurbishment programme and offers a traditional Scottish links set up, with formidable deep riveted bunkers providing a true challenge for amateurs and tour players alike, and is one of Scotland's most dramatic and challenging courses.
Located in St Andrews, the spiritual home of golf, the greens are pretty tricky with their run off areas, false fronts and hollows. The 14th hole deserves particular respect, situated right on the edge of the dizzying cliffs for a truly memorable experience, whereas the green at the 17th is protected by nasty, deep bunkers and a dry stone wall. It's the signature hole and, in many players' opinion, the best on the course.
See more Scottish packages at Golf Escapes.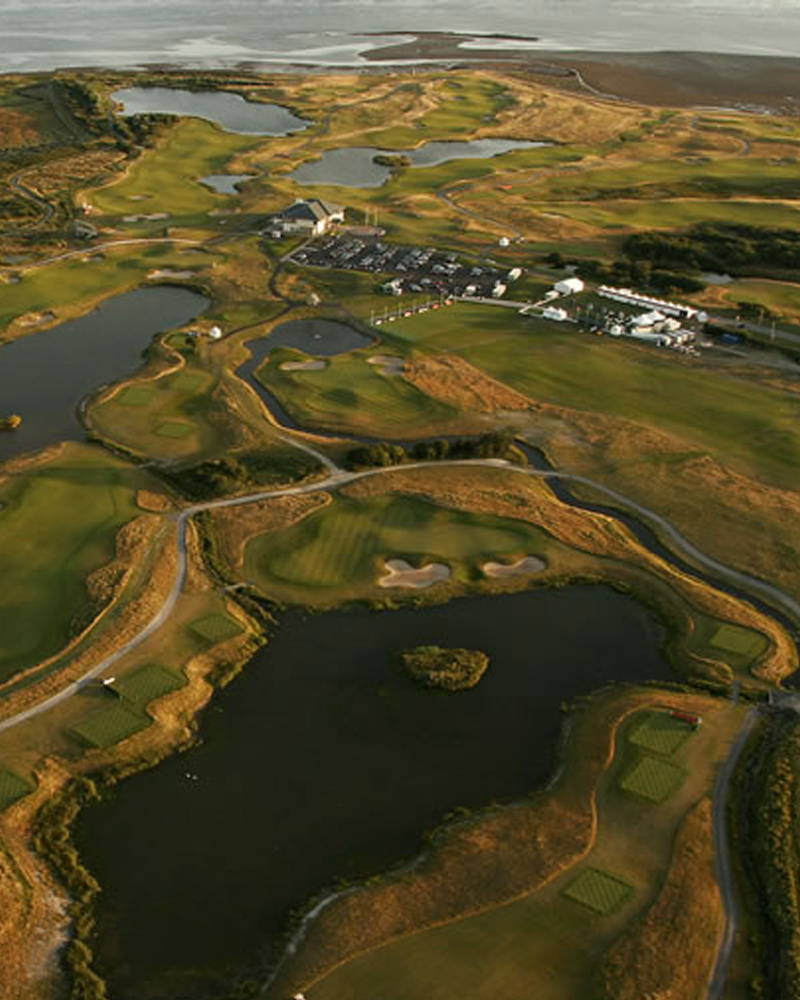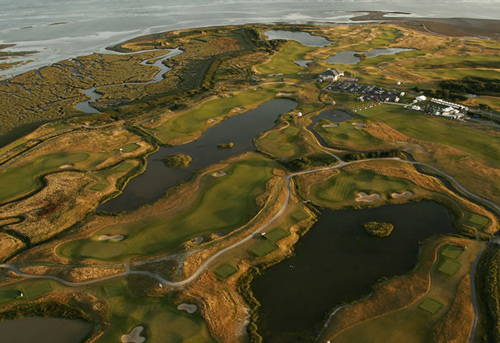 Machynys Peninsula
The Course is located around 25 minutes from the centre of Swansea city and is a must visit for any looking to explore the delights of south Wales.
The youngest course ever to be awarded the R&A Championship, the first 8 holes are very good, with a few tricky holes to negotiate - in particular the fourth hole springs to mind, where a stream crosses the fairway right around the landing zone.
This par 72 has a quartet of par fives and loops back to the clubhouse after nine-holes, with a few longer walks from green-to-tee.
Water comes into play on at least a dozen holes. For instance, on the 11th you may need to decide how much of the water you carry, a true test of ones nerve. You'll also find that many of the water hazards run down the side of the holes, so straight driving is a necessity.
The excellent club house is worthy of its own mention, on the first floor is Fredricks bar & restaurant, which has panoramic views of the course and the estuary beyond.
This is a wonderful place to relax and the very reasonably priced and tasty breakfast here is a must before you head out for your round.
Check out the best Welsh packages with Golf Escapes here.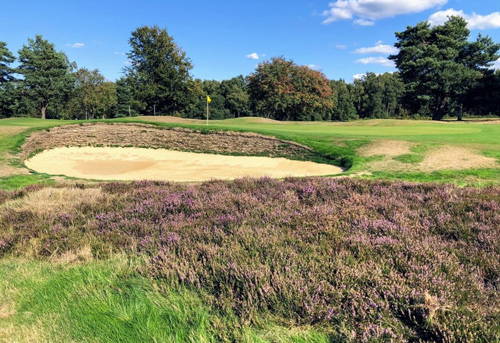 Walton Heath
If a historic venue is what you're after, look no further. The Club was founded in 1903, with Walton Heath's first Captain being none other than King Edward VIII! A regular haunt of Sir Winston Churchill, Walton heath is bursting with tales of the past on every hole.
More recently, the British Masters was hosted here in 2018 and both the Old and New courses regularly feature in the 'top' lists amongst the various golfing publications.
The two handsomely expansive heathland layouts at Walton Heath are just a few years apart in terms of age, and like many Old/New combos, preference between the two can divide opinion. That said, while both are packed with challenging and strategic golf, punishing yet attractive bunkering, acres of heather and fast but subtle greens, the New could be said to be blessed with slightly greater character.
That character is in evidence from a bright start that consists of a potentially drivable par 4 and a delightful wedge par 3 playing gently downhill.
More information can be found here.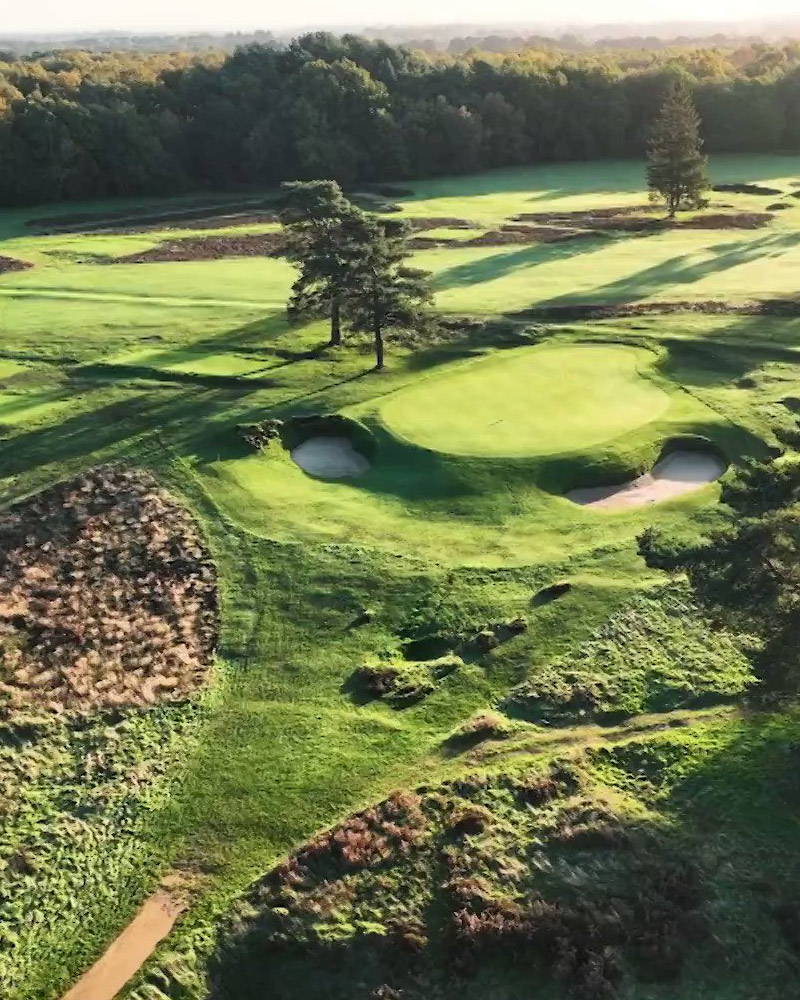 We want to hear from you
Have you played any of the five courses above, what was your impression of them?
Plus, is your local club a hidden gem? Have you recently played a course that just blew you away? Let us know what courses would make your 2023 list and what makes them so special. Who knows, we might join you there for a game and bring our cameras.
Use the comment section below to submit your picks!